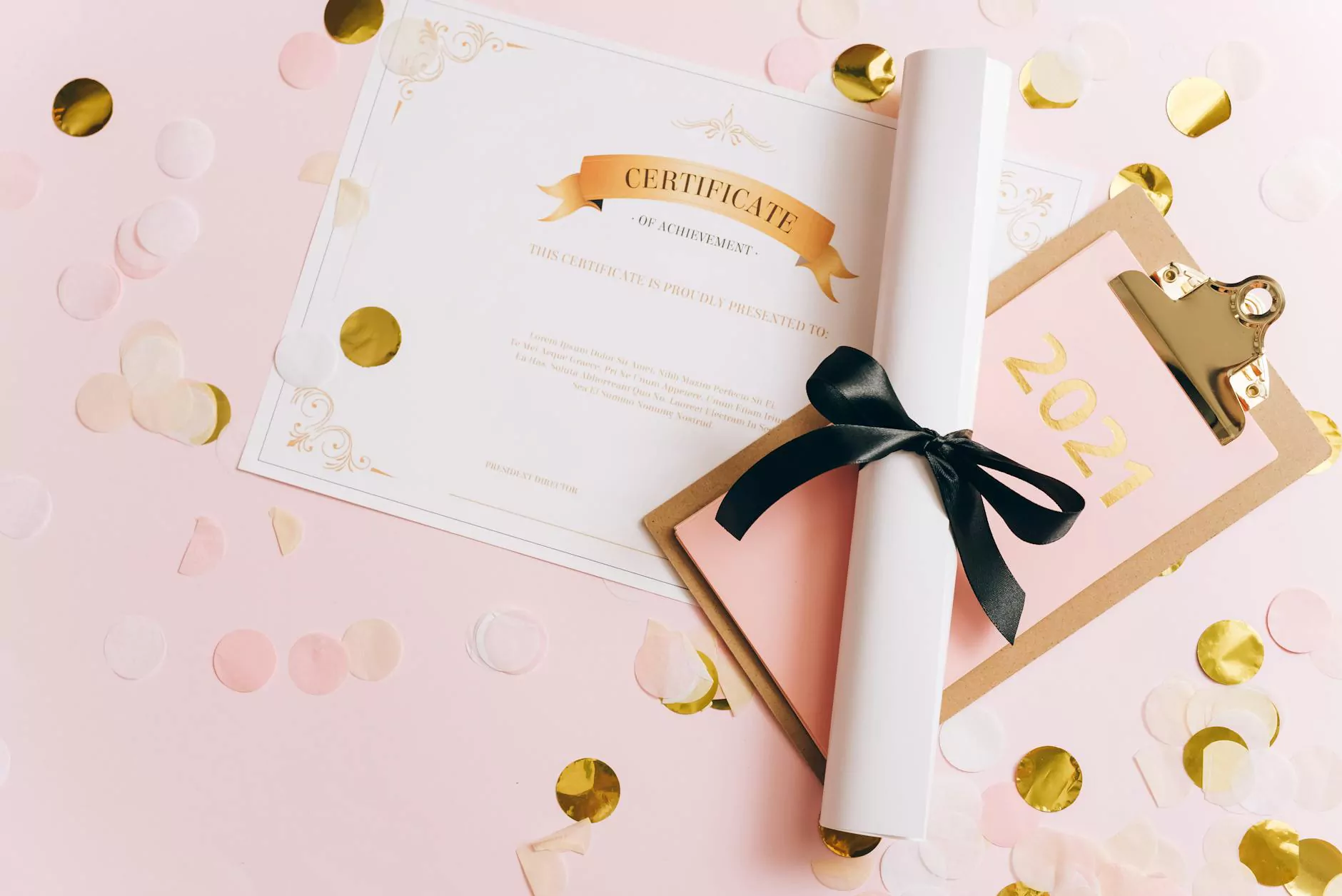 Expert Apostille Services for Birth Certificates in Florida
Smith Notary Solutions, a reputable business and consumer services provider in Florida, offers professional and reliable apostille services for certificados de nacimiento (birth certificates). With our extensive expertise in notary services and vast knowledge of the intricate processes involved in obtaining an apostille, we are the go-to company for all your document legalization needs in Florida.
Why Choose Smith Notary Solutions?
As one of the leading agencies in the industry, we take pride in offering exceptional signing solutions for individuals and businesses alike. Here's why you should choose us:
1. Experience and Expertise
With years of experience in apostille services, our team of skilled professionals understands the requirements and complexities associated with apostilling birth certificates in Florida. We have successfully assisted numerous clients in obtaining apostilles promptly and efficiently.
2. Comprehensive Assistance
At Smith Notary Solutions, we provide comprehensive assistance throughout the entire apostille process. From verifying document eligibility for apostille to handling the submission and retrieval of your apostilled birth certificate, we ensure a hassle-free experience for our clients.
3. Speedy Turnaround Time
We recognize the importance of time-sensitive documents, such as birth certificates, and strive to deliver expedited services without compromising quality. Our streamlined processes and efficient handling enable us to provide speedy turnaround times for apostilling your certificado de nacimiento in Florida.
4. Personalized Customer Support
At Smith Notary Solutions, customer satisfaction is our top priority. Our friendly and knowledgeable support team is available to address your queries, clarify any concerns, and guide you through the entire apostille process. Feel free to reach out to our dedicated signing solutions phone number for expert assistance.
5. Stringent Confidentiality
We understand the sensitivity and confidentiality associated with personal documents like birth certificates. Rest assured, all your information and documents are handled with utmost care and in compliance with the highest privacy standards.
Contact Smith Notary Solutions Today!
If you are searching for reliable and efficient apostille services for your certificados de nacimiento in Florida, look no further than Smith Notary Solutions. Our team of experts is ready to assist you throughout the process and ensure your birth certificate is duly apostilled for international recognition.
Experience a seamless apostille service experience with Smith Notary Solutions. Call our signing solutions phone number now to discuss your requirements and get started!
Trustworthy Apostille Services Provider in Florida
Smith Notary Solutions has built a strong reputation as a trustworthy and reliable apostille services provider in Florida. Our dedication to exceptional customer service, coupled with our expertise in handling certificados de nacimiento, sets us apart from the competition.
Understanding the Importance of Apostilling
An apostille is an official certification issued by the Secretary of State, validating the authenticity and legitimacy of public documents for use in foreign countries. This process is crucial when you need to submit your birth certificate for legal purposes abroad.
The Apostille Process for Certificados de Nacimiento
When it comes to apostilling birth certificates, specific requirements and procedures must be followed to ensure a successful outcome. Our team at Smith Notary Solutions is well-versed in the intricacies of the apostille process for certificados de nacimiento in Florida.
Here is a breakdown of the essential steps:
Document Verification: Before proceeding with the apostille process, we thoroughly verify the eligibility of your certificado de nacimiento for apostille. This includes ensuring the document is authentic, properly signed, and notarized.
Submission: Once your birth certificate is deemed eligible, we handle the submission to the appropriate authorities, such as the Secretary of State's office. Our attention to detail ensures all necessary documents and fees are included.
Apostille Issuance: Upon successful verification and review, the Secretary of State will affix the apostille to your birth certificate, validating its authenticity for use in foreign countries.
Apostille Retrieval: We promptly retrieve the apostilled certificado de nacimiento, carefully ensuring its security and integrity during the retrieval process.
By availing our professional apostille services, you can eliminate the complexities and uncertainties associated with navigating the apostille process yourself.
Contact Smith Notary Solutions for Expert Assistance
Choosing the right partner for apostilling your certificados de nacimiento is crucial. Trust Smith Notary Solutions, a leader in the business and consumer services industry, to handle your document legalization needs with utmost professionalism and efficiency.
Call our signing solutions phone number today to discuss your apostille requirements, and our dedicated team will guide you through the process, ensuring a seamless experience. Choose Smith Notary Solutions and obtain your apostilled birth certificate in Florida hassle-free!