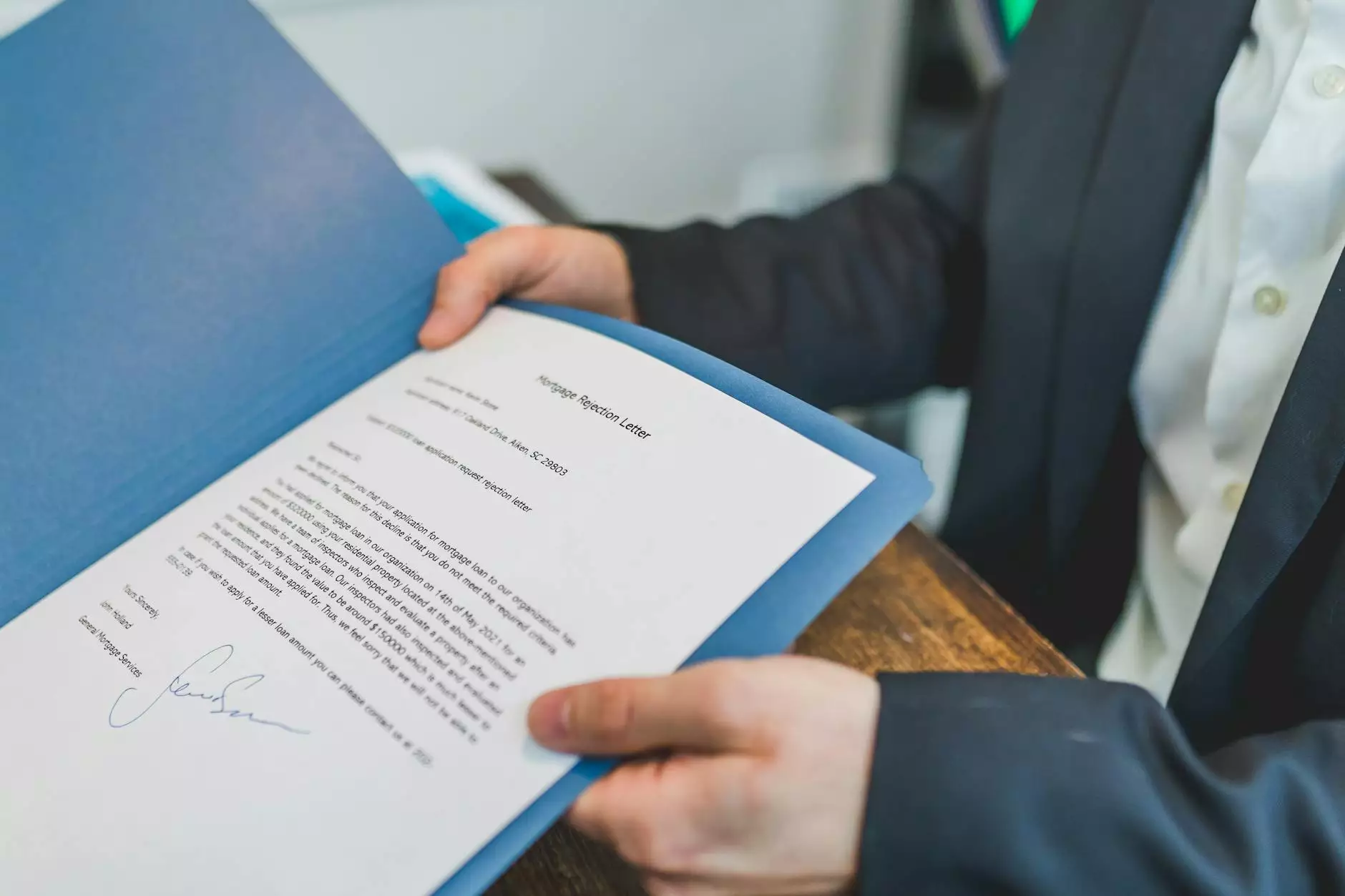 Introduction to Quitclaim Deeds
A quitclaim deed is a legal document used to transfer ownership or interest in a property from one party to another. It is commonly used in cases where the transfer is between family members, divorcing spouses, or as a gift.
Why Smith Notary Solutions is Your Trusted Signing Solutions Provider
As a premier notary service in the field of signing solutions, Smith Notary Solutions is dedicated to providing exceptional services to clients in need of assistance with quitclaim deeds. With years of experience in the industry, our team is well-equipped to handle every aspect of the process with professionalism, accuracy, and efficiency.
The Importance of Choosing the Right Notary Service
When it comes to legal documents such as quitclaim deeds, it is crucial to work with a reliable and knowledgeable notary service. Smith Notary Solutions understands the significance of these documents and the potential consequences of errors or omissions. Our team is committed to ensuring that every transaction is executed flawlessly, giving you the peace of mind you deserve.
Expertise in Quitclaim Deeds
At Smith Notary Solutions, our team has extensive expertise in handling quitclaim deeds. Whether you need assistance with drafting, notarizing, or executing the document, we have the knowledge and experience to guide you through the process. We understand the complexities involved and can address your concerns and questions to ensure a smooth and successful transaction.
Efficiency and Convenience
We understand the importance of efficiency and convenience, particularly when dealing with legal matters. Smith Notary Solutions offers flexible appointment scheduling, allowing you to choose a time that works best for you. Our team is well-prepared to accommodate your needs and provide the highest level of service, saving you time and ensuring a hassle-free experience.
Attention to Detail
When it comes to quitclaim deeds, attention to detail is paramount. Smith Notary Solutions takes pride in our meticulous approach to every transaction. We ensure that all required information is accurately recorded, signatures are properly obtained, and all necessary parties are present. This commitment to detail minimizes the risk of future disputes or complications.
Professional and Trustworthy
Smith Notary Solutions is known for our professionalism and commitment to our clients. With us, you can expect a respectful and courteous service experience. Our team upholds the highest ethical standards, ensuring that your confidential information remains secure and protected. We have built a reputation for trustworthiness, and our satisfied clients are a testament to the quality of our services.
Benefits of Choosing Smith Notary Solutions for Quitclaim Deeds
When you choose Smith Notary Solutions for your quitclaim deed needs, you can benefit from:
Expertise in quitclaim deeds
Efficient and convenient service
Meticulous attention to detail
Professional and trustworthy notary services
Contact Smith Notary Solutions
If you require assistance with quitclaim deeds or any other notary service, contact Smith Notary Solutions today. Our team of experts is ready to assist you. Call our phone number to schedule an appointment or inquire about our services. Experience the peace of mind that comes with working with a reliable and trusted notary service.